#RussiaGate and the GOP Establishment War on President Trump
Twitter.com | @USNJack | #RussiaGate and the current state of play by the Globalists and the GOP Establishment is layed bare by OathKeeper, NRA Patron and US Navy Veteran twitter user @USNJack.
With a few liberties (some article quotes are not included) we have attempted to reproduce the 2 recent twitter threads as best as we could and still turn this around quickly. Below is from twitter user @USNJack:
"#RussiaGate was originally a plot by the GOP to keep Trump from receiving the GOP nomination.
Right-Click and "Save As" for the images below and click this Russia Gate Timeline for pdf.
In parallel, the Obama White House, FBI and CIA were illegally spying & plotting against candidate Trump
Multiple sources tell Fox News that Susan Rice, former national security adviser under then-President Barack Obama, requested to unmask the names of Trump transition officials caught up in surveillance.
When it failed to achieve this goal, the GOP implemented a strategy not used since the Nomination of Ronald Reagan.
If Trump doesn't adopt the Cold War 2.0 approach of Barack Obama and Hillary Clinton and is forced out of his own administration in the same manner as Flynn, it will become clear why once we learn who would replace him: Mike Pence.
#RussiaGate was turned over to Hillary Clinton and supported by the Obama White House, CIA and the FBI to keep Trump from being elected.
When it failed to achieve its goal, the Globalists panicked and their top leadership assumed control.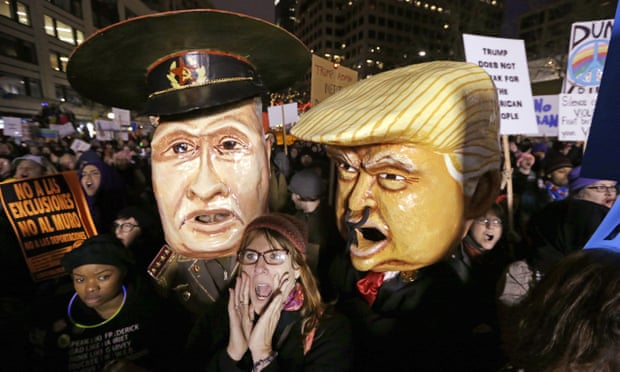 In December the UK government was given reports by former MI6 officer Christopher Steele on possible collusion between Trump camp and the Kremlin.
Led by GOP Senators, an attempt to stop the Inauguration of President-Elect Trump was initiated using #RussiaGate.
President-elect Donald Trump, whose campaign railed against his "crooked" political opponents, has become embroiled in a Hollywood-like conspiracy scandal
When this also failed, the Globalists commenced their effort to isolate Trump and pick off those who could stop them.
Starting with General Flynn.
Michael Flynn's overnight resignation as national security adviser was driven in part by intervention from Vice President Mike Pence
Replacing Flynn and the other NSC members with Globalist and #DeepState members
President Donald Trump's new national security adviser, Lt. Gen. H.R. McMaster, is taking steps to streamline the National Security Council — starting by eliminating positions created by his short-lived predecessor Michael Flynn.
Ensuring that Jeff Sessions could not unravel their plans.


President Donald Trump, increasingly frustrated with his White House rollout, vented to top aides on Friday over Attorney General Jeff Sessions' recusal from any investigation into Russian interference in the 2016 election.
Clearly the President was not pleased with this decision being made behind his back.
President Trump reportedly got into a heated discussion Friday with his top aides about Attorney General Jeff Sessions' decision to recuse himself from any investigation into the Trump presidential campaign.
Several cabinet members did not object to the Sessions recusal
Before moving on, we must understand that #DeepState is not Republican or Democrat. It is Globalist.
The current party in power in the Congress has leadership responsibility for #DeepState success.
Judge Jeanine Pirro - "A subtle plot by the GOP to bring down @POTUS and bring the establishment back into power"

Let's see a few of the people she is referring too:
I am sure that most of you already knew about most of these #NeverTrump #DeepState members.
If not, here is a little refresher and background on a few of them and their efforts to derail Trump:
There are also several Cabinet members not pictured that were #NeverTrump but are not actively supporting #DeepState.
There is one #DeepState GOP member who I have not identified in the photo. A person that has been involved in every critical decision, leading to the resignation of Flynn, the recusal of Session and the appointment of Mueller as special Counsel.
Some politicians are "America First" Nationalists.
Some politicians are NEOCONS (read it all).
Some politicians are Globalists (read it all).
Leopards do not change their spots.
Leopards NEVER change their spots.
Some politicians are against foreign intervention and regime change operations.


Some politicians support foreign intervention and regime change operations.


The Trump campaign thrived with "America First" leaders and participants.


Somehow the Trump Cabinet and NSC is filled with old-guard GOP NEOCONs and Globalists

Imagine how different things would be had Pence just said "Flynn and I must have just had a misunderstanding".
The ramifications of this single action for our country could not have been more dramatic.


The Globalist #DeepState plan ever since the GOP Convention.


Leopards never change their spots.
On April 5, 1981, Reagan turned over the National Security Council to VP, George HW Bush.


On April 5, 2017, Trump replaced all anti-foreign interventionists on the National Security Council with NEOCONS


One day later, the United States launched a massive attack against Syria under a false pretense provided by the CIA.


Leopards NEVER change their spots.
Sweet Dreams."
Last modified onFriday, 26 April 2019 19:27
John Galt is our fearless leader. Before founding The Galt Report, Galt worked as an engineer for the Twentieth Century Motor Company, where he secretly invented a generator of usable electric energy from ambient static electricity, but abandoned his prototype, and his employment, when dissatisfied by an easily corrupted novel system of payment. This prototype was found by Dagny Taggart and Hank Rearden. Galt himself remains concealed in a remote valley, where he unites the most skillful inventors and business leaders under his leadership.